×
1 / 5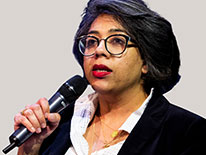 Sonoo Singh
Associate Editor, The Drum
A business journalist and editor with two decades of experience reporting on media and marketing. Known for agenda-setting exclusives and high profile interviews with industry figures from across the world - for print, online and on video. A sought-after speaker and moderator for panels and conferences.
2 / 5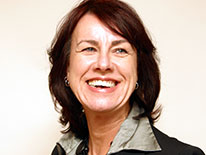 Pam Vick
Managing Director, Caspia Consultancy Ltd
Pam started as a media buyer before moving into account management and has over 30 years' experience in the marketing and advertising industry. She was European Group Account Director at Leo Burnett Advertising, where she managed the Cadbury's Flake and Milk Tray and the Strongbow arrows campaigns among others. After leaving Leo Burnett she moved to the client side and became Director of Marketing (Europe) for Hertz Car Rental and subsequently Global Marketing Director of online recruitment and HR giant StepStone who owns the TotalJobs, Milkround and Jobsite brands in the UK. Caspia was founded by Pam Vick in October 2001 and is a marketing and business development consultancy working with SME business owners to help them grow their businesses in the UK and beyond.
3 / 5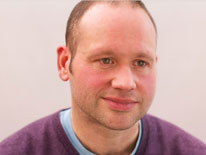 Ben Walker
Co Founder, Who Wot Why
Ben started his career at Leo Burnett where he worked for six years. In that time him and career partner Mat Gooden worked on huge multi-nationals like McDonalds, Mercedes and Kellogg's. But he also persuaded Oxfam to run a high profile fashion campaign, a strategy they use to this day, and got into the Guinness Book Of Records for the shortest TV advert for...The Guinness Book Of Records.
At TBWA he created an award winning campaign for NatWest and caused a storm for the COI and Accurist which created fame outside of the ad industry. He became a creative director at W&K looking after Lurpak and Visit Wales, also writing much of the world famous Honda Campaign including the 'Cog' and 'Choir' TV ads. He went on to run the worldwide Nokia account which was responsible for a billion pounds of business a year.
4 / 5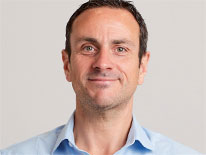 Jon O'Donnell
Managing Director, ESI Commercial
Jon joined the Evening Standard as a key part of the exciting team that took the newspaper free and saw the business evolve into ESI Media following the acquisition of The Independent brands, and the launch of London Live. Most recently Jon, as Managing Director of ESI Commercial, oversaw the transformation of The Independent into a digital only product where it is now the UK's fastest growing quality news website and largest pure play news site in the UK.
Jon also oversees the newly launched events business ESI Live providing an experiential distribution channel for clients. In his spare time Jon can be found doing Ironman triathlons...whilst the body permits. Longer term, Jon is doting father to daughter Daisy.
5 / 5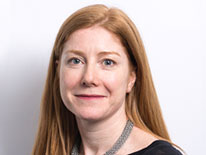 Niki West
Client Services & Strategy Director, Newsworks
Niki joined Newsworks in May 2017 to oversee client services and strategy planning. Her core remit is to forge ever stronger relationships between Newsworks, advertisers and the agency community. Before Newsworks, Niki was a managing partner at Havas Media with responsibility to effectively lead the agency's output across one of the business units, reflecting c. £30m of media billings and c. £3.5m annual agency income.